Ek was onlangs gevra hoe kry ek my messe skerp met 'n ou slyp steen en leer. Well hier is my proses. Ek gebruik een extra steen, die lansky ultra fine steen in die prosess. Ek het dit oorspronklik in Engels geskryf so ek hou maar daarby.
I recently noticed while playing with the benchstone and a piece of plank that it seemed to be a good angle at around 5 degrees. After some measurement this is what I came up with: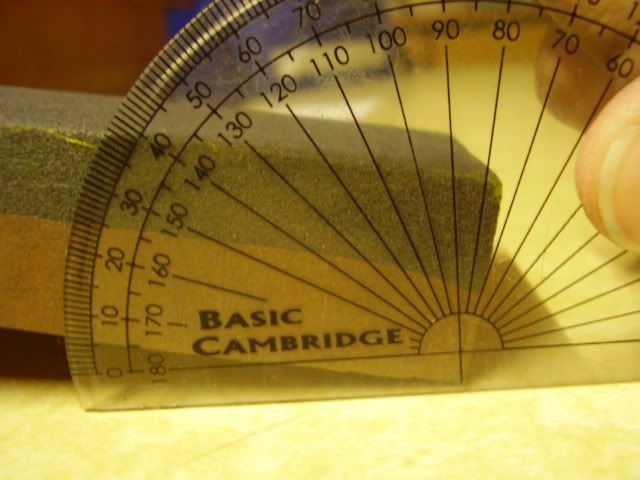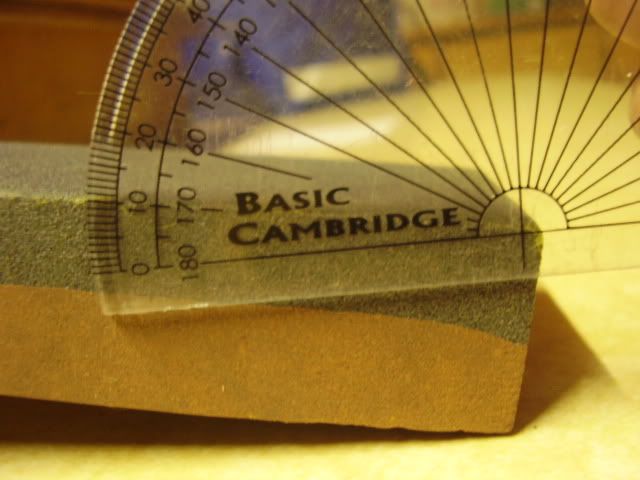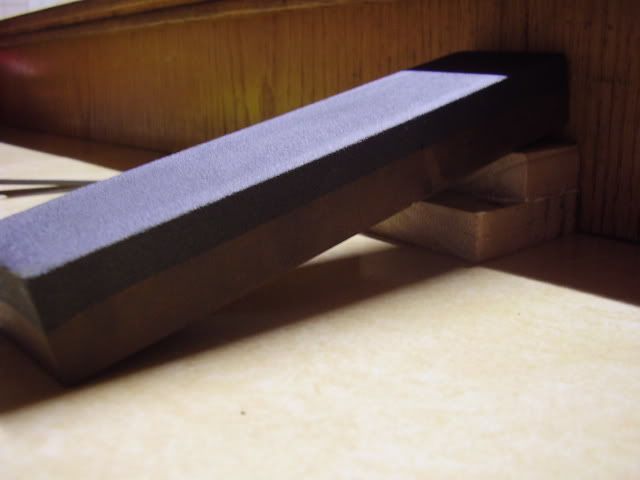 Now the reason for this is due to a video done by another member on various forums.
Here is a link to his great adjustable sharpening platform:
http://www.youtube.com/watch?v=AXhrqfV5jvs
My method is very similar, except after watching videos of the Bubble Jig
http://www.youtube.com/watch?feature=player_embedded&v=Jp5NLNmMe2Y
I decided to incorporate something similar till I can afford the real Bubble Jig.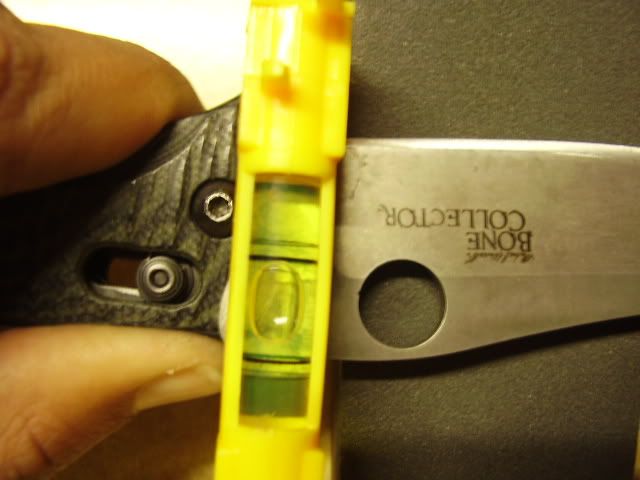 The secret is to get a good burr going. This is D2 steel on my Becnhmade Bone Collector profiled to 10 degrees per side.
Good burr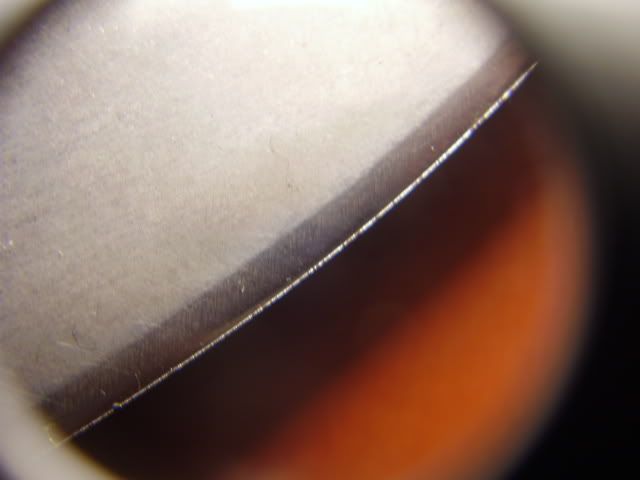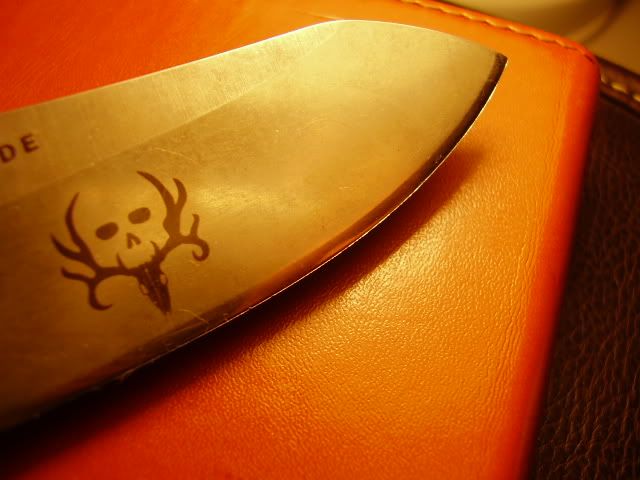 Edge all the way sharpened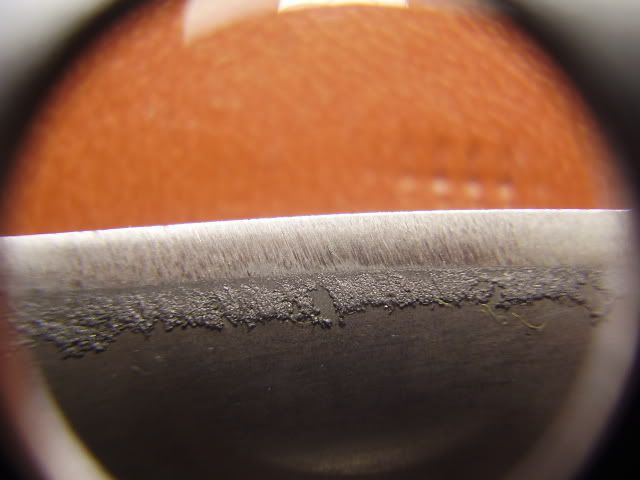 No burr, and not hitting the entire edge: BAD!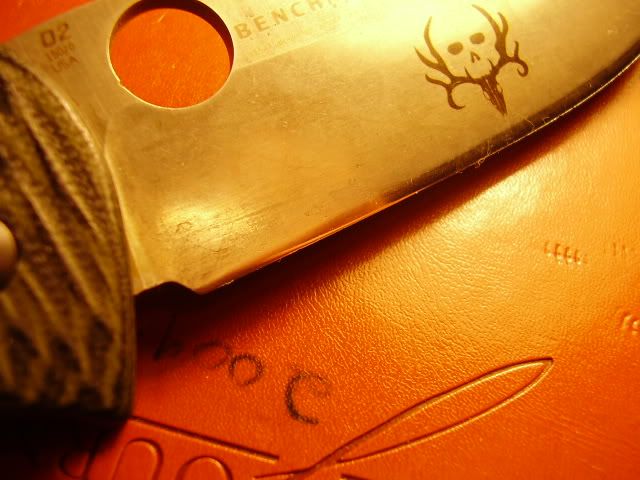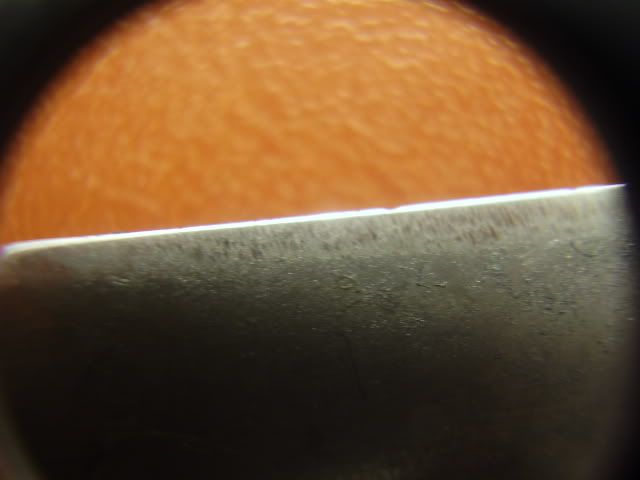 Then I knock the burr of with white ceramic stone of Lansky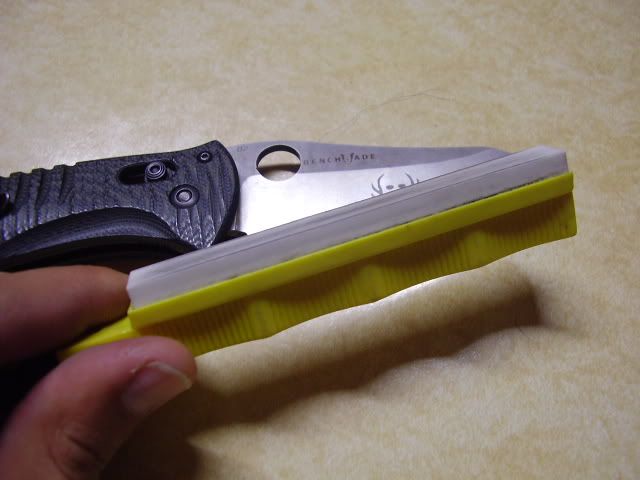 Then strop.
Results
Under 25X times magnification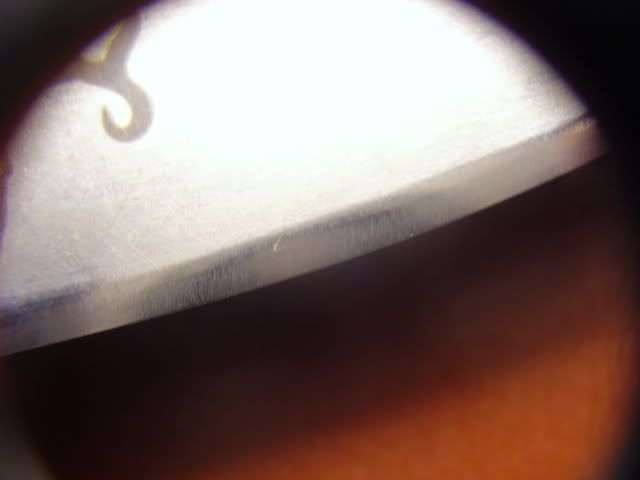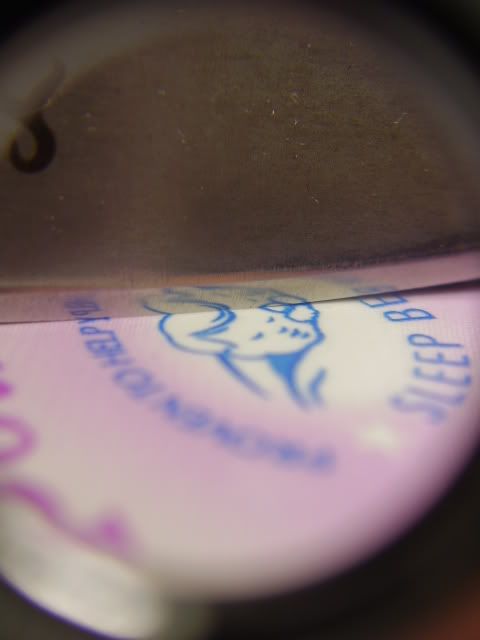 In the field I use a diamond paddle 600 grit or Lansky Turn box kit. Usually I just use the paddle and lightly knock the bur off.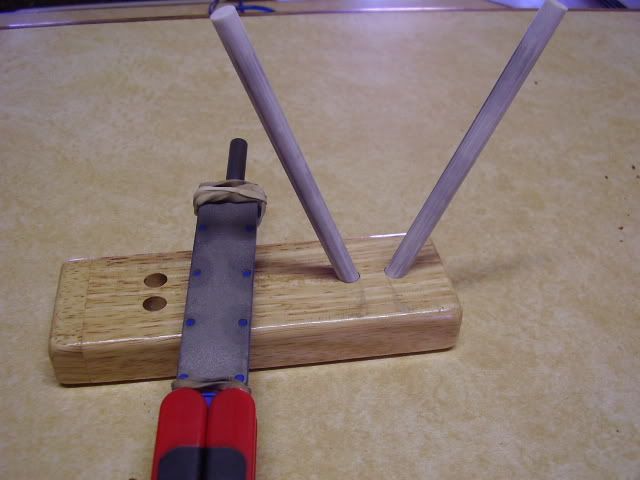 Total edge reprofiling: Can take up to 2 hours.
Edge maintenance. Less then 10 minutes to same results as above. In the field the same time. (this can vary depending on the damage to the edge and DONT STOP UNTIL YOU FEEL THE BURR)
Reasons I started with this low angle and constant low angle.
Well here is a video.
http://www.youtube.com/user/ewerstruly#p/c/299E614F6D3C94DD/6/u4rDIFFyXVk
It requires less force to cut through material.
and I read the book
The Razor Edge Book of Sharpening.
Here is a website where you can get the book.
http://www.razoredgesystems.com/products/books
DMT stones will make the process much faster IMO and of course, this is my process for my needs. I convex certain knives, but EDC and hunting knives are as thin as possible. Your needs may vary, but remember when sharpening.....KEEP A CONSTANT ANGLE ANG GET THE BURR!
If you do these two things correctly you will have a proper aligned edge that can cut through toilet paper. After that it is mere polishing of the edge to get it to that hair popping sharpness.
Ek hoop die is van hulp vir die wat nog ou stene het en bietjie daarmeer sukkel. Geduld is 'n belangrikke ding met mes skerp maak.