Hi guys!
My present from K'roo knives by Willem O' Kelly arrived in the post today! I was so excited to open the package I couldn't wait to get to my car! When all was revealed I was so impressed with my new knives. Great workmanship and care was put into making these knives.
I just want thank Willem for doing just an amazing job with my knives! It comes out just like I wanted!
I have even put the Ulu to test by deboning the hind quarters of a Wildie that I shot. It worked great and the lines of the knife really make it a great all round tool.
Here are some pics of my beauties!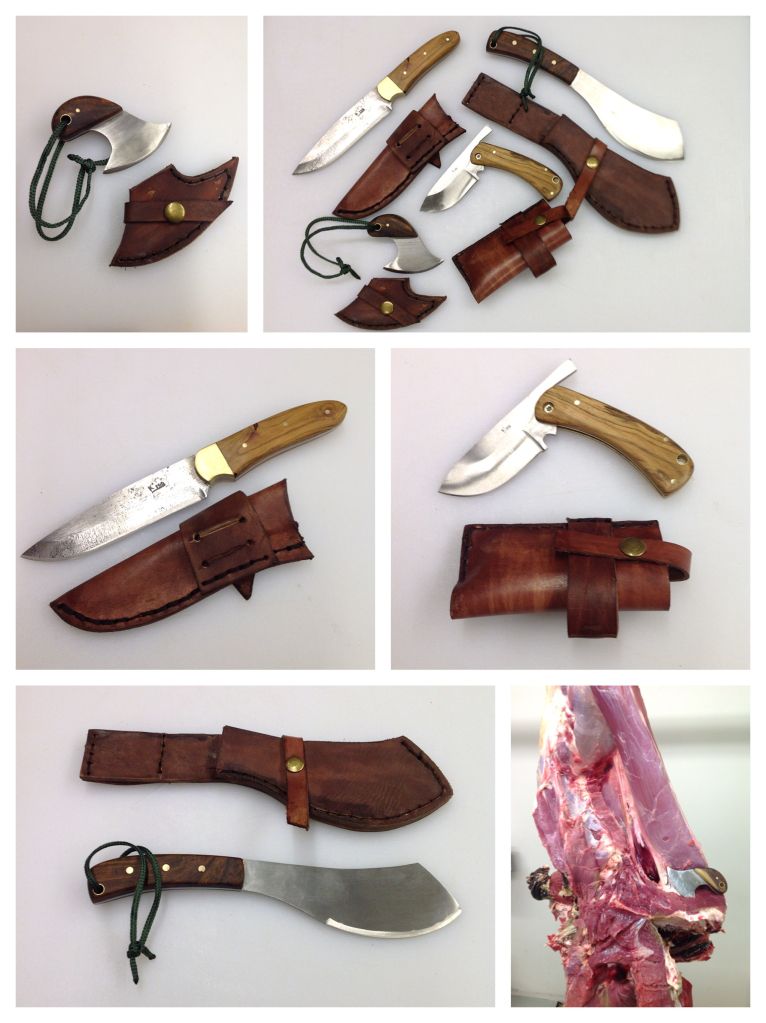 The friction folder is O1 carbon steel finished to satin finish with peach scales
The Parang and the Ulu have Tamboti scales. The Parang and the Ulu is in carbon steel with a satin finish.
The fighter is forged finish with peach scales with the brass bolster 
Thanx again Willem on the great job!