Morning Guys!
Just thought i would share my ever growing knife collection with you. I was given 3 new knives for my birthdayn last week! So now my collection is really coming on nicely now! Here are some fixed blades:
1- El Gran Cazador bowie with a rose wood handle. Made in spain.
2- Puma skinner with a stag horn handle.
3- Locally made P. Vijoen knife with ivory handle. This was my grandad's knife that was made over 20 years ago. I was given it for my birthday.
4- Muela mini bowie
5- Muela Cobra skinner
Some of my folding knives: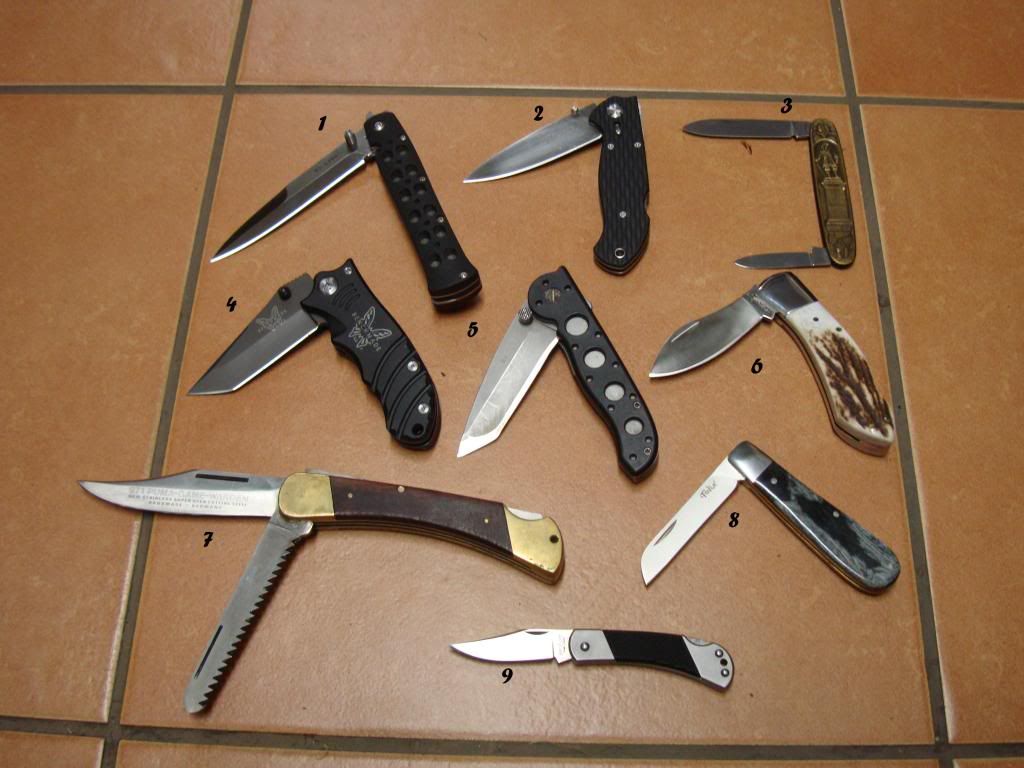 1- Cold Steel Ti- lite
2- CRKT Lake 111
3- Swiss army Johan Van Rebeeck
4- Bench made knife
5- CRKT M16. This my knife I carry ever day! Very strong tanto blade.
6- Boker Fisk with stag handle. Folding skinner.
7- Puma Game Warden. This is my hunting knife I carry with me in the bush!
8- Tekut biltong knife
9- Kershaw Grant county, also use for biltong.
Well that is my collection, maybe some of the guys can share their collection as well!