So...here is my process.
1. Put the silicone stone, of my father, in a bench vise at 10-15 degrees (measured as good as I can)
2. Reprofile with a old silicone stone holding the knife horisontal.
3. Dont stop until burr forms
4. Continue process on of 2 and 3 on stones I have with lansky kit from 220 grit up to 1000 grit.
5. Use buffing wheels with green compound
6. Light leather strop with green compound.
Results:
154CM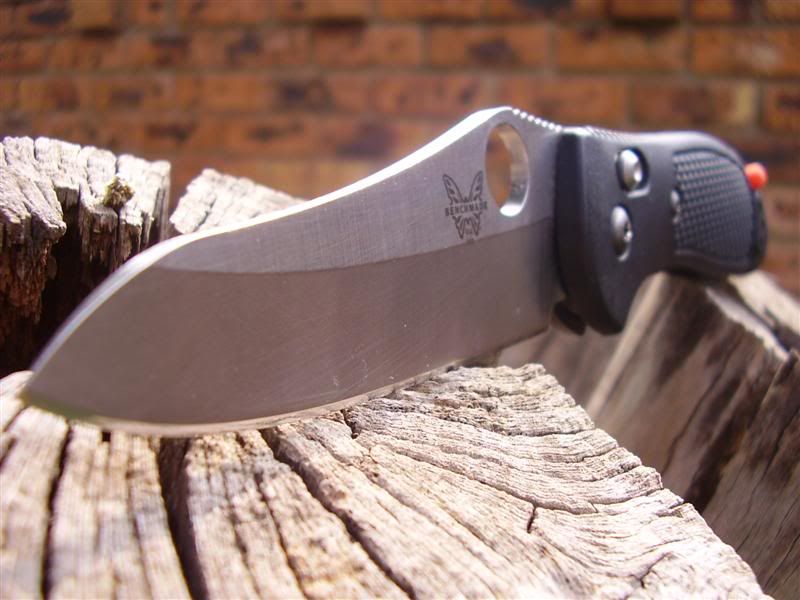 S30V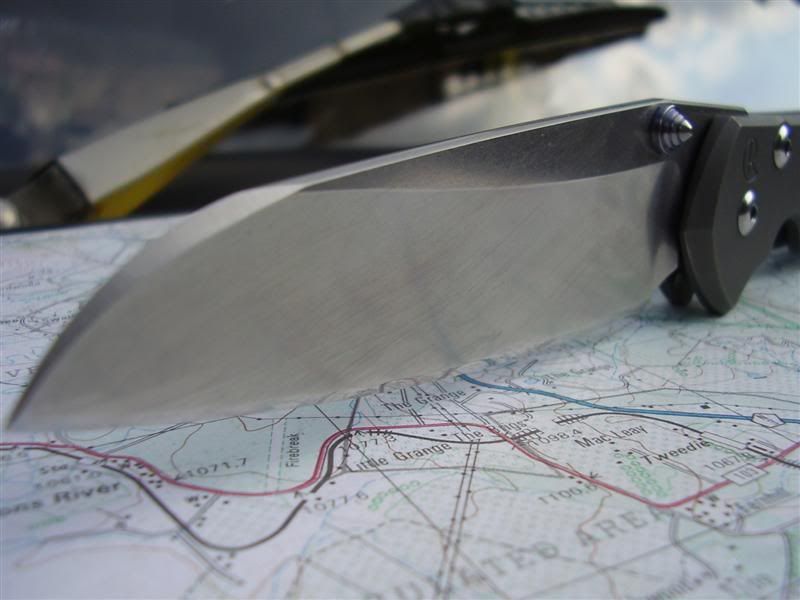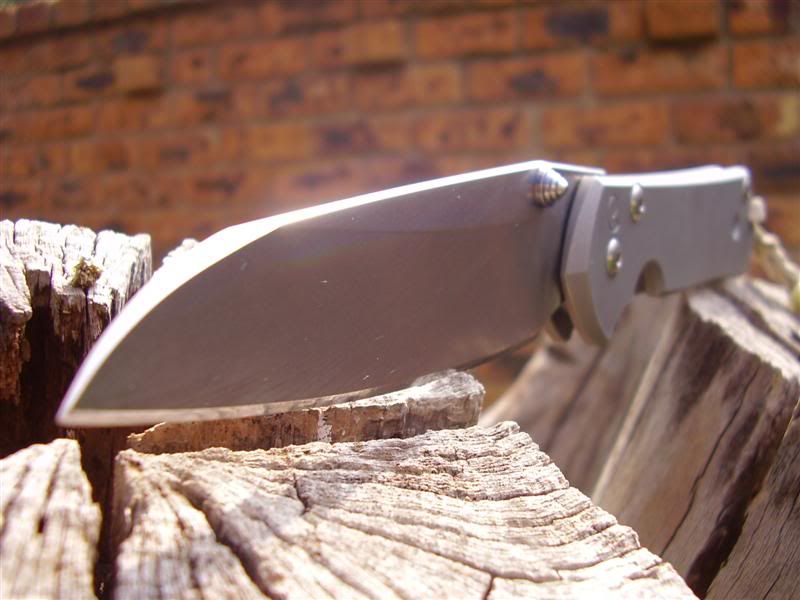 D2.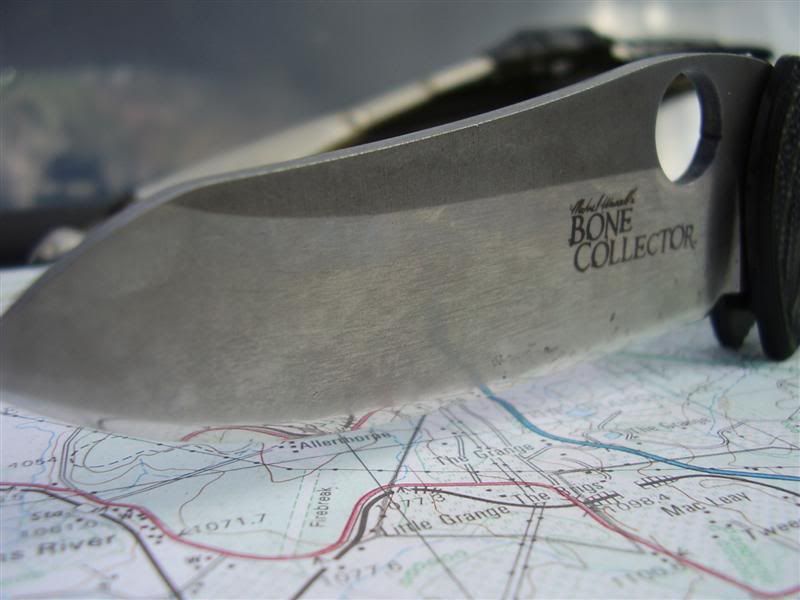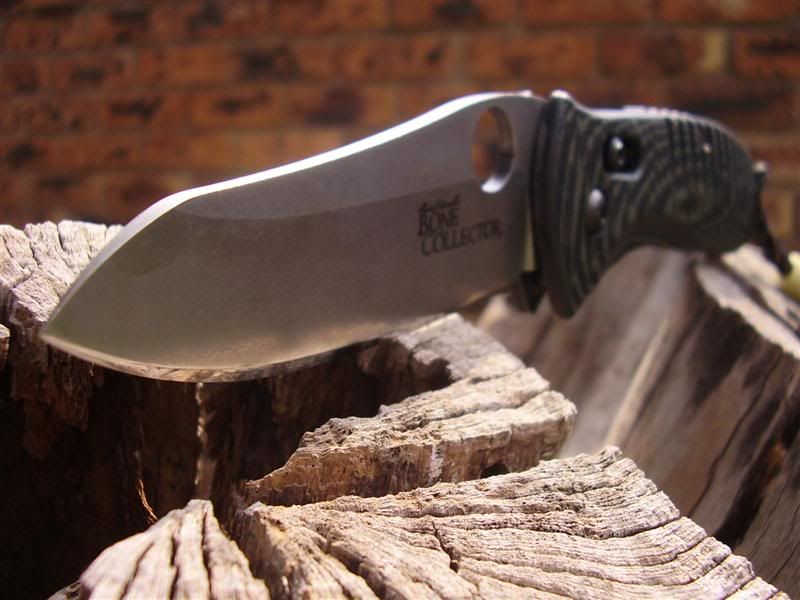 To maintain if edge is damaged.
1. Use lansky turn box kit (or sharpmaker) at 20 degree angle to create a micro bevel
2. buff
3. leather strop.
In the field:
1. 600 Grit diamond paddle
2. Strop on 1200 grit sandpaper
3. Leather strop.
So far this has worked great for me. Your thoughts and comments on my method or improvement strategies are welcome. I have used all these knives on hunting and have found the sharper and more polished an edge is the easier it is to maintain and get to the same sharpness again by removing minimal material (steel). The initial process is time consuming yes.