I bought a cross bow a few weeks ago for my brother and my sister kids to start hunting with me. I went on a hunt to test out the CB on the weekend and managed to harvest an Impala ewe. Wanted to shoot a few more animals but because of complete game miss management on the farm there are no more shoot able Impala rams, only small rams. I also wanted to shoot a Blue Wildebeest but nothing came into my tree stand. Only animals I had were ones I wasn't allowed to shoot, which sucked.
I was very impressed with the over all performance of the SZ 380, cause I sat in tree stand I was worried about noise from the CB but the animal didn't even react to the sound. Arrow was through before it reacted. I had to wait for about 10 min before I got a shot cause then they came in there were about 30 impala at my stand. Waited for the first one that would give me a shot and one of the ewes went off to one side. She was quartering away nicely put the cross hair just behind the shoulder and let fly. It was chaos for a few second with Impala jumping everywhere and then I look for the arrow through my scope and saw it about 10 m further. Climbed out and inspected the arrow all looked good, did a quick scan off the bush and saw here laying about 20 m from where I shot her. I was over the moon because I have successfully taken animals with the three different kinds of archery equipment namely trad recurve bow, compound vert bow and cross bow. All in one season.
Here are some pics from the weekend.
Just before I shot the ewe, they just keep coming in.
My Impala ewe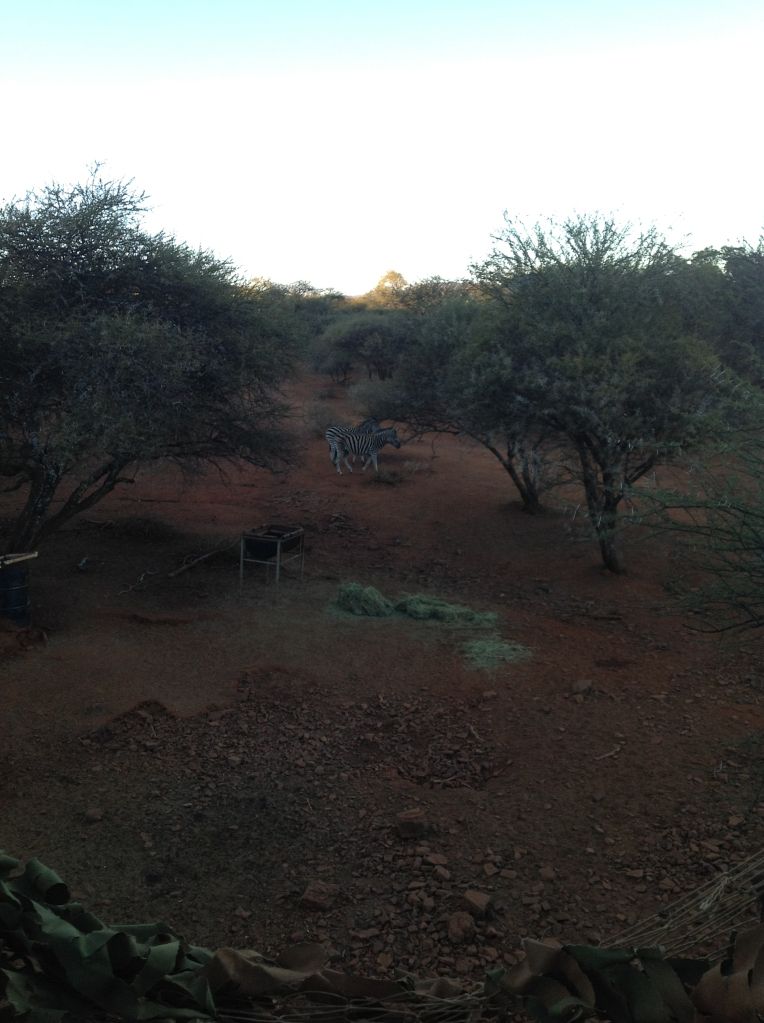 Some Zebra coming in but I have already shot two before so wasn't interested in shoot another one
Eland bull at another hide that a mate of mine wanted to shoot with his vert bow but farmer wouldn't allow him to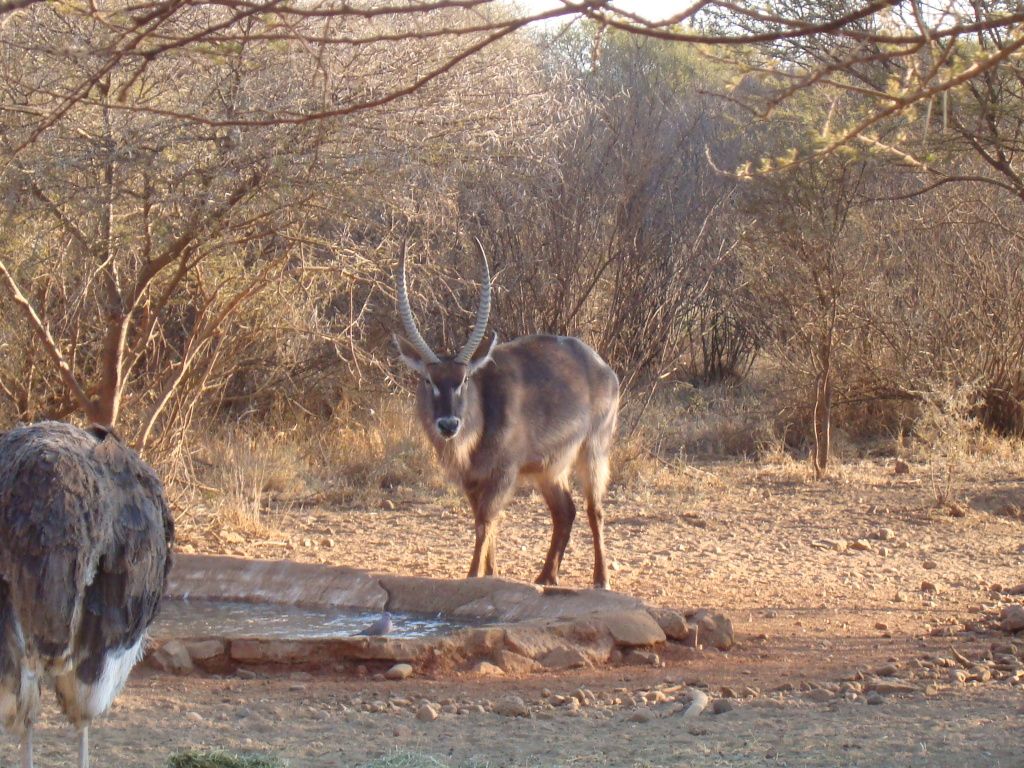 Waterbuck bull at the same hide that we weren't allowed to shoot either
Bush veld sunset in my tree stand!! You can't get better!